Kevin Costner in Field of Dreams got it wrong: if you build it, they won't come…not unless—and until—you market it!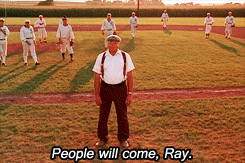 If you own a business you're planning to franchise, you can have the best product, the best processes/procedures, etc., the best franchise leaders and even top salespeople—but if you don't market your franchise, no one will come! Guaranteed.
Franchise development marketing is similar to just about any other type of marketing but with one huge exception:
Buying a franchise is a life-changing event. It's going to cost your franchisees a good amount of money (possibly their life savings). They understandably are extremely cautious about buying and will take their sweet time before doing so. This type of decision to buy is deemed to be a considered purchase. And – hoo, boy!!! – are they considering it:
They are researching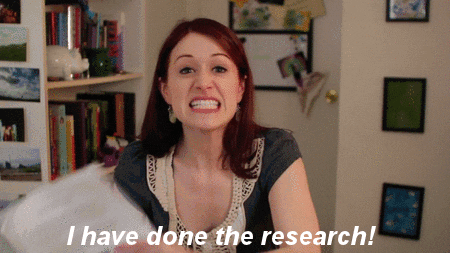 And reading and talking to franchisors and reading and crunching numbers, and talking to current franchisees, and reading/researching more, talking to friends and family members, asking questions, reading, reading, and reading some more.
That research – all that reading/researching and asking questions – is your ticket to selling to them: your marketing is going to answer their questions.
And that will be the strategy behind your entire franchise development plan.
In a nutshell, your marketing plan will include the following four elements:
Creating a budget.
Diving deep into who your perfect prospect is and tailoring your marketing to their needs.
Building a sales funnel to guide your prospects through their buyer's journey with you.
Timing is crucial. You don't want to put on a big advertising/push near the holidays, for example, because people are more focused on friends and family—not franchises.
We want to focus a bit on the second and third elements: tailoring your marketing to what your prospects want and building a marketing funnel. Take a look below.
1. Focus on your perfect prospects.
Not everyone who wants to buy a franchise is a good candidate for your franchise. Your opportunity may be too expensive. It may be home-based and some folks want to open a brick-and-mortar location. If it's going to take 70 hours a week of their time, and they have young children at home, so you may not be right for them. And so on.
So your first step is to decide who your best prospects are. For example: they have $500K in available capital; they are high-level professionals, possibly members of the C-suite; they have experience in the industry in which your franchise will operate, etc.
And then you drill down even more, getting into more detail about who these prospects are. You do this by interviewing current franchisees (if possible), franchise owners of competitors' franchises, and so on.
You then create what are known as personas and you will create your content – a LOT of content — around answering the questions these personas have.
For example: one of your personas (you will have three to five) may be a 55-year-old woman who has been in a mid-level leadership role in her profession for at least 15 years. Her annual income is at least $200,000 and she has invested her earnings wisely, accruing at least $500K in easily accessible capital. She is tired of hitting her head on the glass ceiling and has decided she wants to forge her own future and build an empire of locations in your spa franchise. You name this persona Marilyn and you will write content that answers her needs, concerns  and questions, helping her see how your franchise will help her meet her goals.
2. Building your lead generation funnel.
As you create this content (and publish it on your blog and offer free downloads) over time you'll catch the eye of hundreds of Marilyns and you will need to market to them depending on where they are in their journey to a decision to buy your franchise.
Keep in mind you will come across many Marilyns who never move past the website-visitor stage. But some Marilyns will enjoy your content so much that they will give you their email address in exchange for a free, in-depth report that answers even more of their concerns in greater detail.
Some of those Marilyns will take you up on your offer of reading your Franchise Disclosure Document. These Marilyns probably will be interested in chatting with one or more of your current franchisees. Some of them will agree to speak to one of your sales representatives. And so on.
The idea is to guide your prospects and lead them through your digital marketing funnel via terrific information that helps them make this considered decision: purchasing your franchise!
Ingenex Digital Marketing is a Michigan-based digital marketing agency with extensive experience helping franchises of all types with their franchise development marketing.
For more information on how we use inbound marketing to attract your perfect prospects to your franchise website, download our free Franchise Development Marketing System. In it you'll learn (among other things) how to create terrific buyer personas.
For more information on our lead generation services, contact us.